Already purchased the videos?
​
In a time where many of us have shifted to a home practice, we wanted to offer quality yoga classes that you can rely on. Finding a solid class online can be time consuming and inconsistent.
And let's face it! Some days you just can't align your schedule to make a livestream yoga class. And other days you're short on time, but would still like to get a practice in.
​
​
​

The videos in the Energize Yoga Series are here to invigorate and uplift you. These classes are pre-recorded, so you can practice on your own schedule (30 & 60 minute lengths available). The high definition lens and crisp audio makes it easy to follow along without distraction.
Each video in the Energize Yoga Series contains key elements of our teaching methodology. You will practice at a steady pace for a consistent and balanced flow.
Repetition is key to building strength, embodiment, and vitality! We made the Energize Yoga Series so you can revisit these practices again and again. Develop more fluency and proficiency in your practice as you repeat the poses and transitions found in these classes.
​
​
​
​
​
​
​
​
​
​
​
​
​
​
​
​
​

​
Why we made these videos:
The benefit:
What you will get: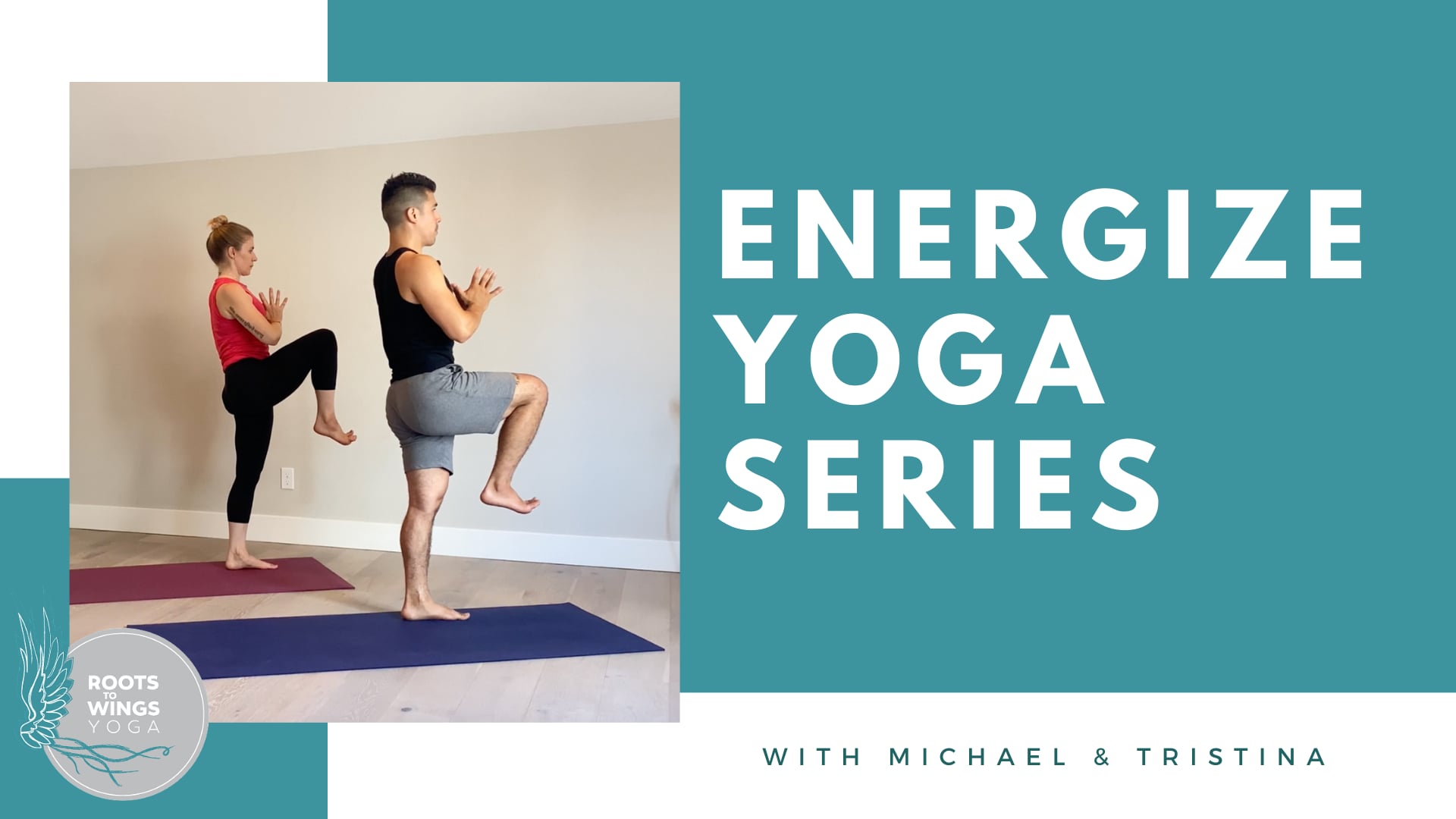 You will receive FOUR high-quality recorded classes. Get unlimited streaming access to these two 60-minute & two 30-minute all-levels practices. Practice wherever & whenever you want! In addition, you will also receive Spotify music playlists that we've curated for each class.
The Energize Yoga Series includes:
60 min Steady & Strong Flow with Michael

60 min Mandala Flow with Tristina

30 min Get Moving Flow with Michael

30 min Quick Flow with Tristina
​
​
Upon purchase, you will receive an email with instructions for immediate access (if it isn't in your inbox within a few minutes, please check your spam/promotions folders)

Whenever you'd like to practice, head over to the password protected webpage

Select a class (and the corresponding Spotify playlist, if you desire)

Unroll your mat, press play, and enjoy practice!
​
$29 for unlimited access to all 4 videos
​
​
Please email us with any questions! We are here to support you in your practice.
How it works:
Investment: